Today we are releasing Juno Connect v.1.0.10 update to our beta testers! This release includes CoCalc integration, improved connection checker, as well as a number of bug fixes and performance improvements.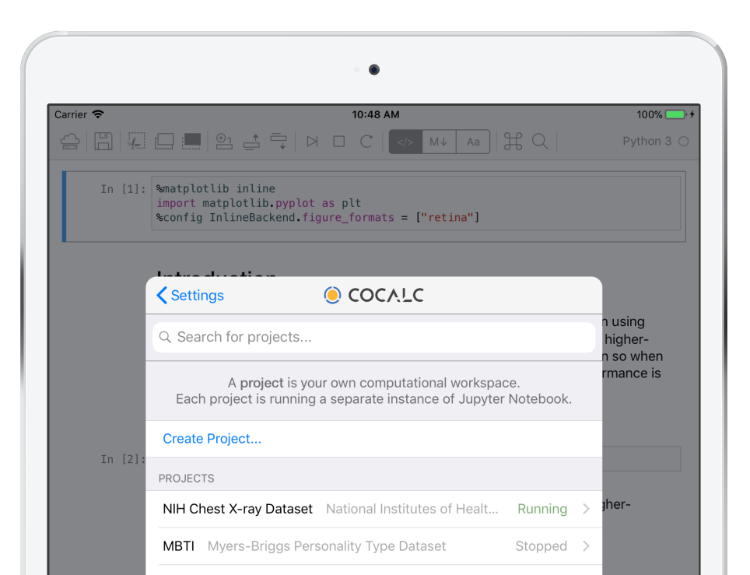 What's new
CoCalc integration! CoCalc is a cloud computing environment that you can now use as a backend in Juno Connect. Simply log in or register with CoCalc and access all your projects as Jupyter Notebook instances.
Better connection checker. It now explicitly tells you if your certificate is invalid.
Improves handling of server and notebook connections.
Fixes a number of smaller bugs and issues reported by our beta testers.
Public beta
If you would like to participate and try out Juno Connect early, simply sign up here and don't forget to confirm your e-mail address. We will then send you instructions on how to install Juno Connect build on your iPad. You will also get updates with new features as soon as they go live.