BYOS (Bring Your Own Server)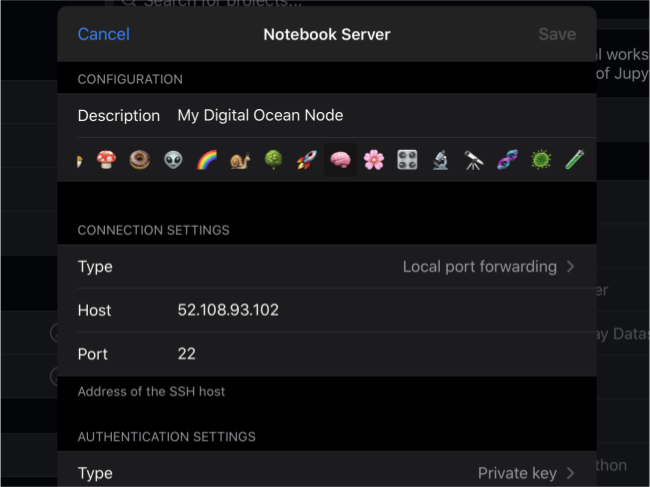 Use Juno's notebook editor with your own Jupyter server as a computational backend — either by connecting directly via HTTP/HTTPS, or by establishing an SSH tunnel and using SSH port forwarding.
Integrated services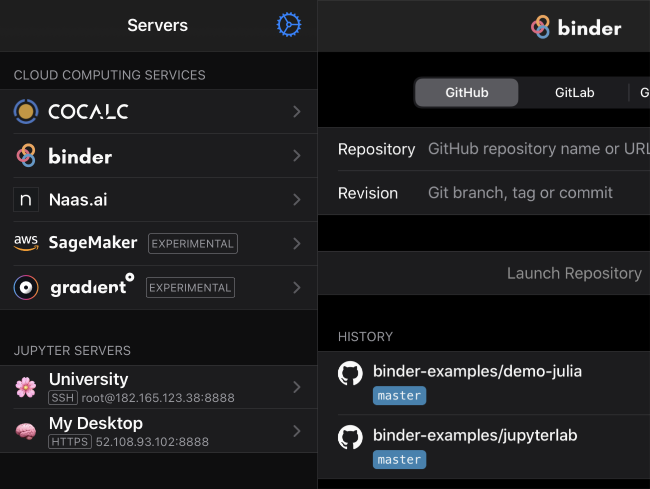 Connect to cloud-computing services based on Jupyter — such as CoCalc and Binder — and access your notebooks through Juno Connect.
Full-featured notebook editor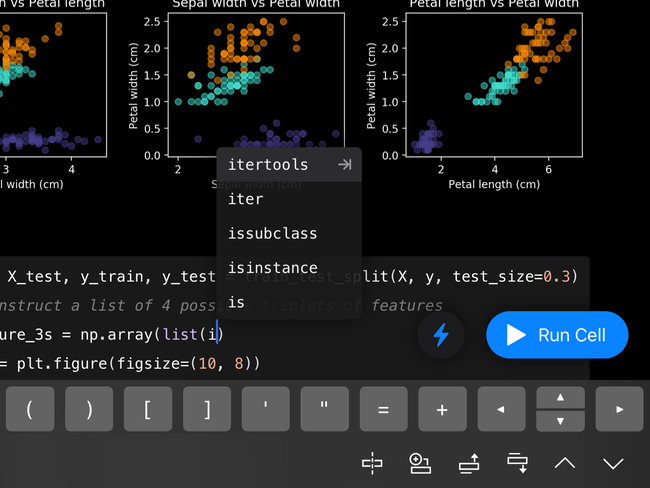 Juno's notebook editor is fully optimized for iOS: it supports Dark Mode and Dynamic Type, offers extended on-screen keyboard and works beautifully with all hardware keyboards and trackpads.
Looking to run notebooks locally on device? Try Juno