Tinkerstellar 2.0 is here — it's sleeker, more user-friendly, and comes with a ton of new features and content!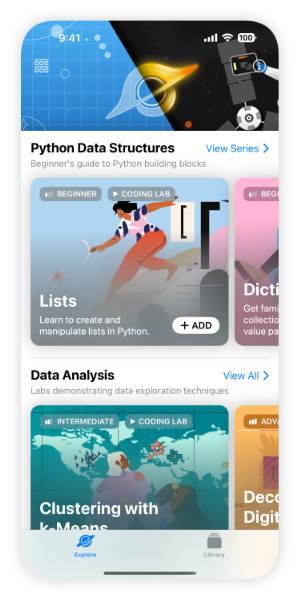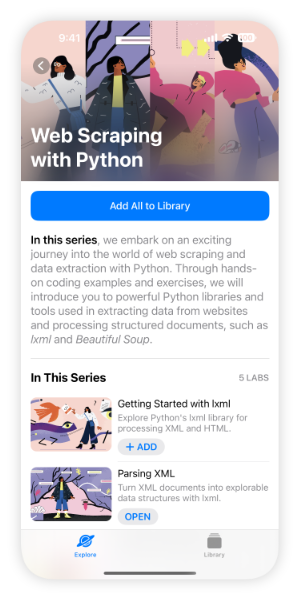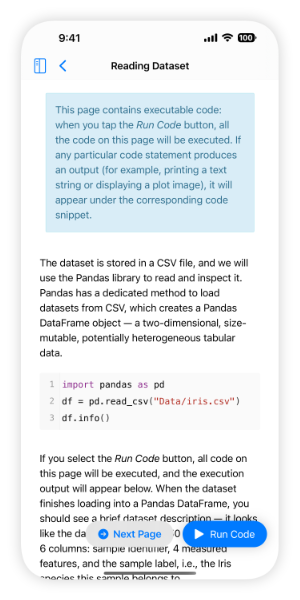 First and foremost, Tinkerstellar now extends its support to the iPhone, bringing our interactive tutorials straight to your pocket. We had to rethink the entire app's navigation to accommodate smaller screens: in addition to the general Explore tab, our coding labs and series are now also organized by topics, making it easier to discover new content. The app now also features a dedicated user library, which simplifies the management of downloaded tutorials and helps keep track of your learning progress.
We have reworked and expanded our existing coding labs, and added loads of new content, too. Tinkerstellar tutorials now cover a variety of topics ranging from Python essentials to advanced Python applications, including networking, web scraping, data visualization, machine learning, and more!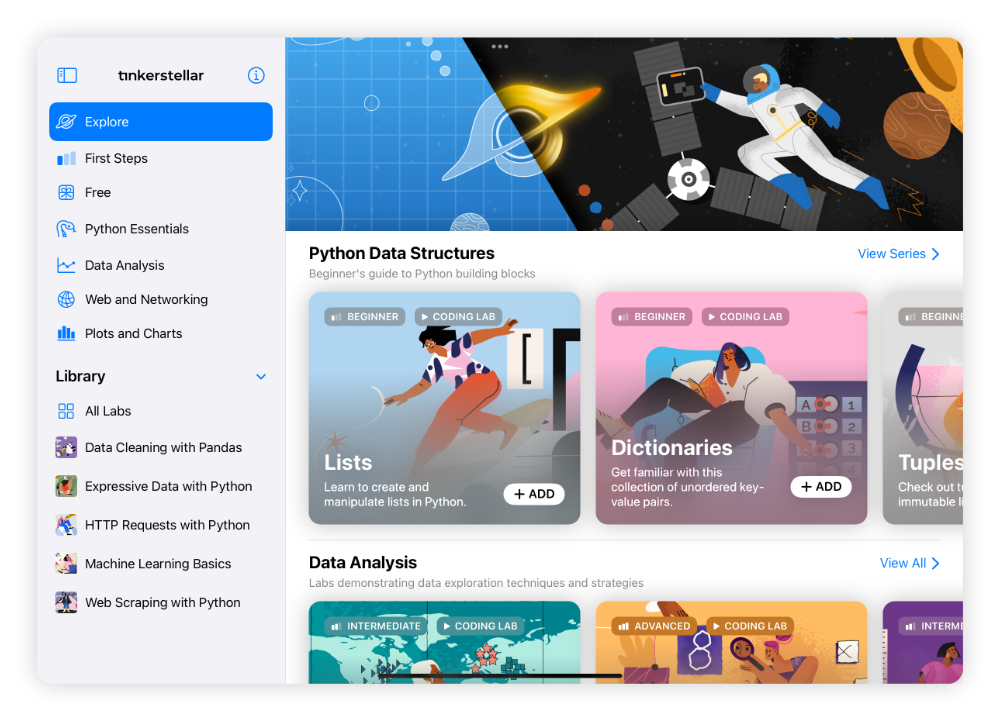 While there is still plenty of content available completely for free, some labs and series need to be unlocked with a small, one-time fee. In line with Tinkerstellar's philosophy of learning at your own pace, you unlock a lab or a series with a small payment that you only make once, and then own this lab or series forever — with all future content updates arriving free of charge.
Finally, Tinkerstellar 2.0 introduces major changes under the hood, upgrading its internal environment to Python 3.10 and introducing significant performance and stability improvements. As before, there's no need to configure programming environments or depend on a network connection — Tinkerstellar's coding labs come fully equipped with everything you need, allowing you to practice with real-world data, libraries, and APIs offline, directly on your device.